I am currently scheduling workshops for 2019 and popular months are starting to fill.

The following presentations are open to the public:

 2019 Winter

 TCCTA, Houston, Feb.28 keynote

 NADE, Atlanta, March 6-9, breakout

**Denotes the event is open to the public. 

If Dr. Zadina is in your area for a private or public event it would be cost effective to book her to speak at your school or event around a current date, just contact her HERE to inquire!
DR. ZADINA WILL BE IN YOUR AREA!

The 2019 schedule has openings. The following areas are booked and would be cost-effective for you if you are in these areas:

February: Texas

March: Atlanta, Maine

April: New Orleans

August: Upstate New York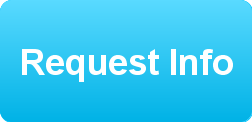 "Dr. Zadina was, of course, awesome! The teachers have told me that they experienced the best professional learning that they have had in the district. Great start to the new year! Many thanks to Dr. Zadina for making the day a true success!"

-Margaret McKenzie

 World Languages Coordinator

 Atlanta Public Schools

Dr. Zadina's Speaking Engagements

Janet N. Zadina, Ph.D

Brain Research and Instruction

Bridging Neuroscience and Education​

"Science and Strategies"