July 26th, Atlanta, GA.**

Keynote and Breakout @ Woodward Academy's Summit for Transformative Learning

**Denotes the event is open to the public. 

If Dr. Zadina is in your area for a private or public event it would be cost effective to book her to speak at your school or event around a current date, just contact her HERE to inquire!
October 11th, Napa, CA.**

Stay tuned for conference details!

DR. ZADINA WILL BE IN YOUR AREA!

Atlanta: July

VA/DC area: August

Dallas: August

Houston: August

Colorado: August

MA: September

AZ: September

San Antonio: October

Northern CA: October

Southern CA: November

2018 is almost totally full. Arrangements should be made ASAP to get a date for fall semester.

Now booking for 2019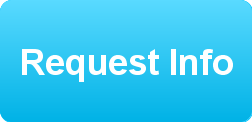 "Dr. Zadina was, of course, awesome! The teachers have told me that they experienced the best professional learning that they have had in the district. Great start to the new year! Many thanks to Dr. Zadina for making the day a true success!"

-Margaret McKenzie

 World Languages Coordinator

 Atlanta Public Schools

Dr. Zadina's Speaking Engagements

Janet N. Zadina, Ph.D

Brain Research and Instruction

Bridging Neuroscience and Education​

"Science and Strategies"